Tourist shelter in a calm and natural environment at Champs-Borne
Saint-André – Reunion Island
A tourist shelter and more
Savriama Services are: accomodation, taxi and car rental
The Savriama family offers you all the tourist services you will need to have a pleasant stay on Reunion Island. Come and enjoy the calm of the countryside in Saint-André, the Savriama rural lodging welcomes you between mango and avocado trees. Take the road to the east and the volcano or to the west and the beaches by renting a car with Aves Location. And if you want to have your own driver, board a Savriama taxi. Savriama hosting is only at 15 minutes of Roland Garros airport!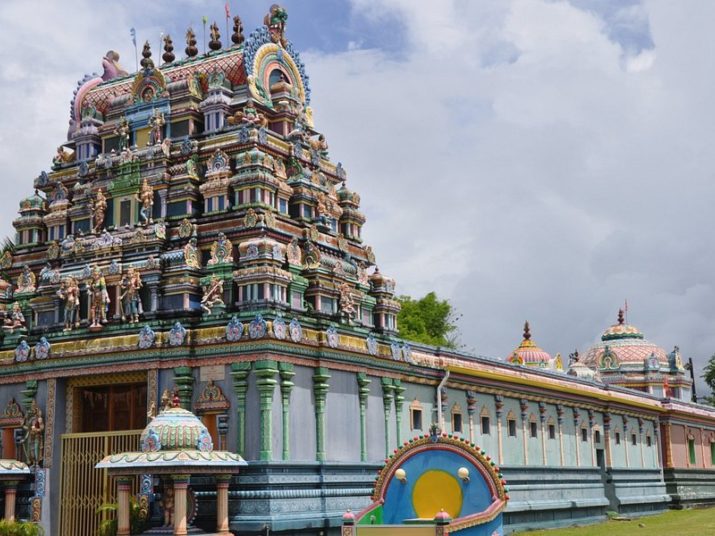 Located in the east of Reunion Island, the city of Saint-André is the 5th largest city in Reunion. It is distinguished by the great Indian festivals which take place there every year.
Our accomodation solution
THE PEACE , THE NATURE AND THE REST
Our rural cottage is located in the middle of nature between the Indian Ocean and the Countryside. We stay relatively close to the convenience of the city of Saint-André.
POINT OF INTEREST THE COLOSSE PARK
You will stay in a major historic district of the colony of Reunion, some major Hindu temples of the island are located in the immediate vicinity. So you will be in an atmosphere culturally original.
ADDITIONAL SERVICES FROM SAVRIAMA.COM
Our company offers complementary tourist services such as car rental and taxi guide tourist advice service. You will be accompanied throughout the Reunion Island in complete safety.
Entrance to the Colosse Park
Water games of Coloss park